A cost-effective LMS solution aimed at providing enterprise level e-learning solutions to smaller organisations.
Spotlight on business focused features
Audience Management
You can organise your users into a set or dynamic, rule based audience.
Dynamic audiences require very little administration because the rules automatically identify the users that meet the conditions to join the audience.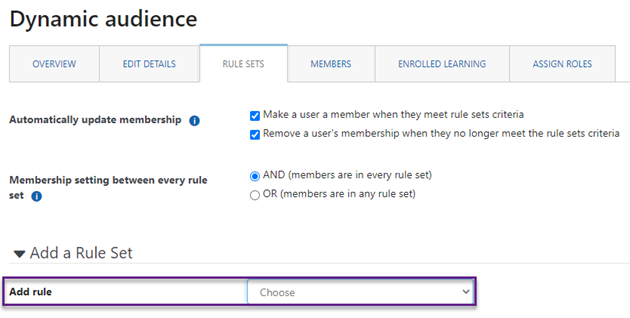 Audiences are a great way to automate enrolment on courses and programs.
You can also create specific audience navigation for visibility and access to courses, dashboards and the learning catalogue.
Program Management
Programs allow you to create a learning pathway, grouping courses together in sets.
You can add conditional dividers between the sets of courses enabling you to make the courses available at the right time for the learner.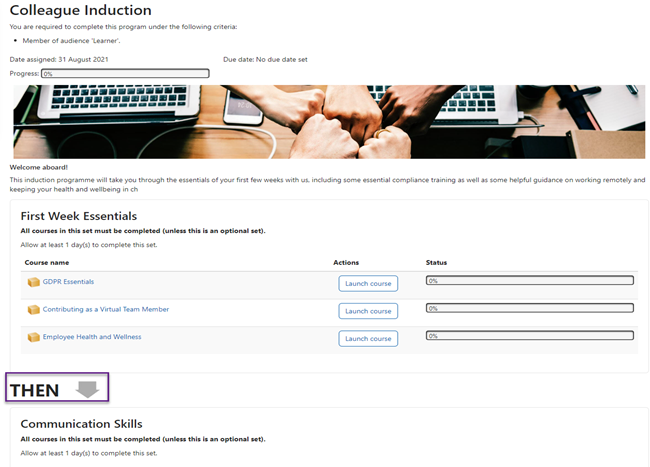 Team Management
Through the use of Job assignments you can create a manager relationship with the learner.

The Team dashboard enables the manager to see the learning progress their staff have made.
Offline and Virtual Learning
The seminar is a comprehensive booking tool, integrated with MS Teams and Zoom.
Face to face or virtual training, Seminar will meet your needs.
Your seminar event / workshop is fully managed from sign-up through to attendance management, post event.
Notifications and messaging keep everyone informed.
Design and Navigation
You can have multiple dashboards to meet your requirements, visible to all, or specific audiences.
Audience-based navigation will ensure learners only see what they need to see.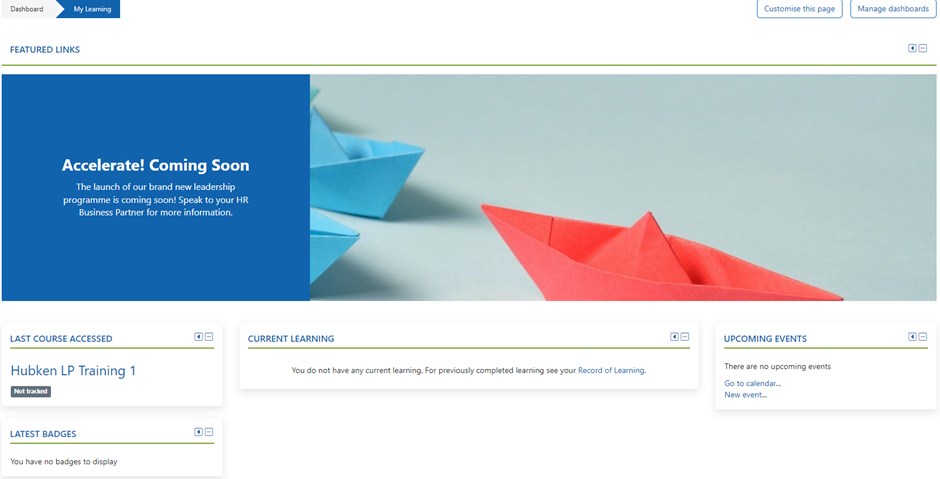 User Account Management
HR data import allows bulk upload of users and job assignments.