The recycle bin is a useful feature for recovering accidentally deleted files or courses, however, this can cause issues when performing a clean-up of your site.
One fall-back of this feature is that if you're performing a site clean-up with the aim of removing unnecessary data, it will hold on to this data for the item or course lifetime, which by default is 1 week.
To prevent this from causing an issue, you can disable the Course and Category recycle bins temporarily.
To do this, you will need Administrator access to the Site.
You will need to navigate to Site administration > Plugins > Admin tools > Recycle bin
You will then be presented with the following settings page.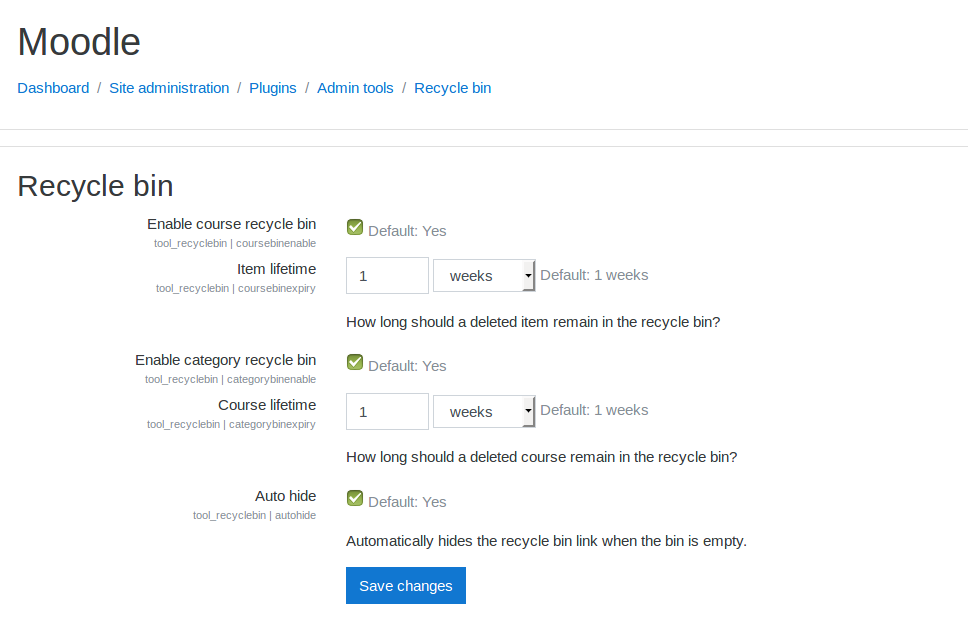 Here you have the option to disable the Course recycle bin, along with the Category recycle bin. It is best to disable the Course recycle bin if you are removing Activities and Resources within courses, and the Category recycle bin if you are removing Courses from Categories.
To disable these settings, uncheck the checkboxes for "Enable course recycle bin" and "Enable category recycle bin", then save changes.
Once you've finished removing your content you'll want to re-enable the Recycle bins!