Learn how emails are branded within Ventura on Totara
The accent colour within Totara controls the branding of emails.
To navigate to this setting please navigate to Site Admin>Appearance>Themes>Ventura.
Within Ventura you are able to choose the branding for your site, further information in regards to branding can be located on the following link - Totara Learn Branding (hubkengroup.com)
The Accent colour is the colour of non-interactive elements which is included within your email notifications.
To view the branding of your notifications, within 'Brand'> 'Email Notifications' select 'Test Email Notification'.
Select 'Brand'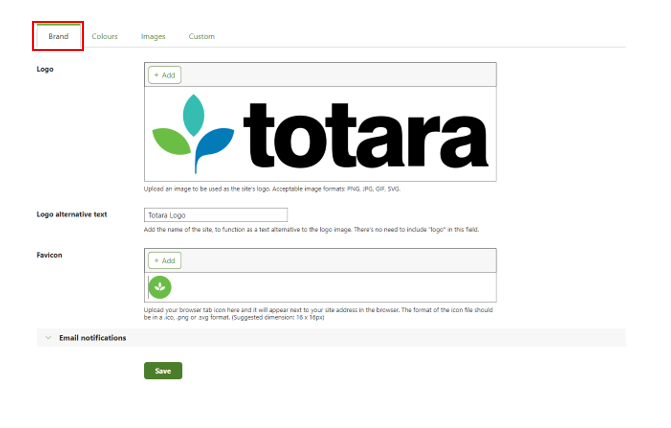 Select 'Email notifications'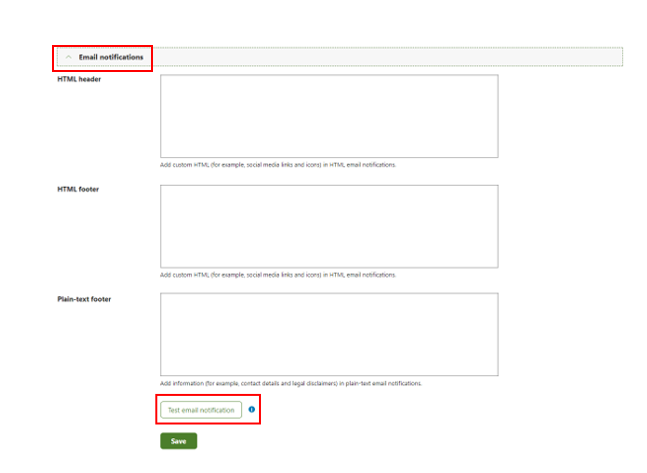 If you have any questions, please email support@hubkengroup.com